One of the goals of the Vermont Alternative Energy Festival is to aid Vermont Technical College's Alternative Energy Club by giving them some well deserved exposure. Below are some links and pictures to projects that VTC students are working on.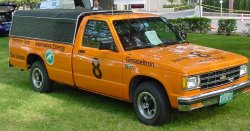 The Greaseltron!

Senators Jeffords & Leahy with the VTC Electric Car!
Check out the VTC Solar Car Club. There is some amazing stuff goin' on here!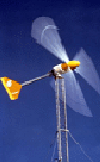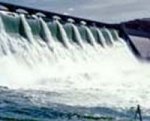 Did you know that Vermont's local hydro-electric facilities produce about 16 percent of Vermont's electrical needs and the bulk of its renewable energy?


It might be hard to believe, but even in Vermont there is plenty of sunshine to provide electricity, heat and light for our homes and businesses. Check out some of these solar facts.
Did you know that a single wind turbine can provide power for hundreds of households? For an amazing resource about wind power, click here.